Description
Versatile Design for Precise Slicing
Get ready to revolutionize your kitchen with our Multifunction Mandolin Slicer. Designed with a hand-crank rotary grater, this slicer ensures your safety by keeping your hands safely away from the sharp blades. Whether you need to slice, strip, or chop, this slicer has you covered with its four drum blades, allowing you to create various shapes and sizes effortlessly.
Effortless Food Preparation
Efficiency meets ease with our cheese shredder grater. You can prepare food more efficiently with minimal effort, thanks to its user-friendly design. Say goodbye to tedious manual slicing and chopping, and let our slicer do the hard work for you. Whether it's cheese, vegetables, potatoes, onions, sweet potatoes, or noodles, this multifunctional kitchen gadget will simplify your food preparation tasks.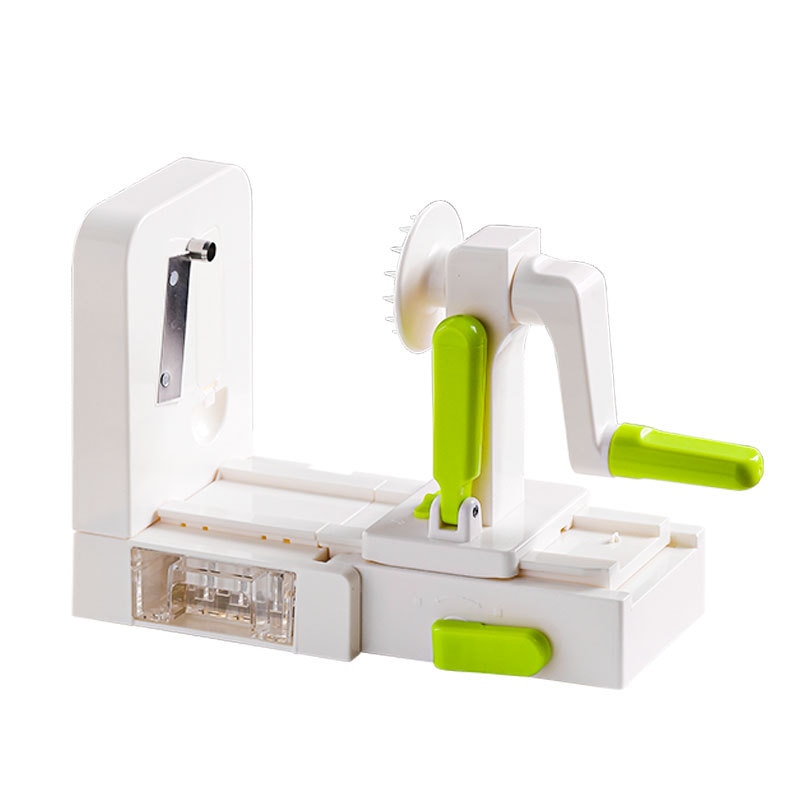 Built-in Blade Storage for Convenience
No need to search for misplaced blades! Our Mandolin Slicer includes a built-in blade storage case, ensuring your four drum blades are always at your fingertips when you need them. This feature adds convenience to your cooking routine, allowing you to switch between blades effortlessly and adapt to different culinary requirements.