Description
Effortless Cleaning for Every Surface
Introducing the Triangle 360 Cleaning Mop, your ultimate cleaning companion for a spotless home. This innovative tool is designed to tackle a wide range of surfaces, including tiles, walls, and even those hard-to-reach ceilings. Say goodbye to the hassle of switching between various cleaning tools, as this versatile mop simplifies your cleaning routine and ensures that every nook and cranny is thoroughly cleaned.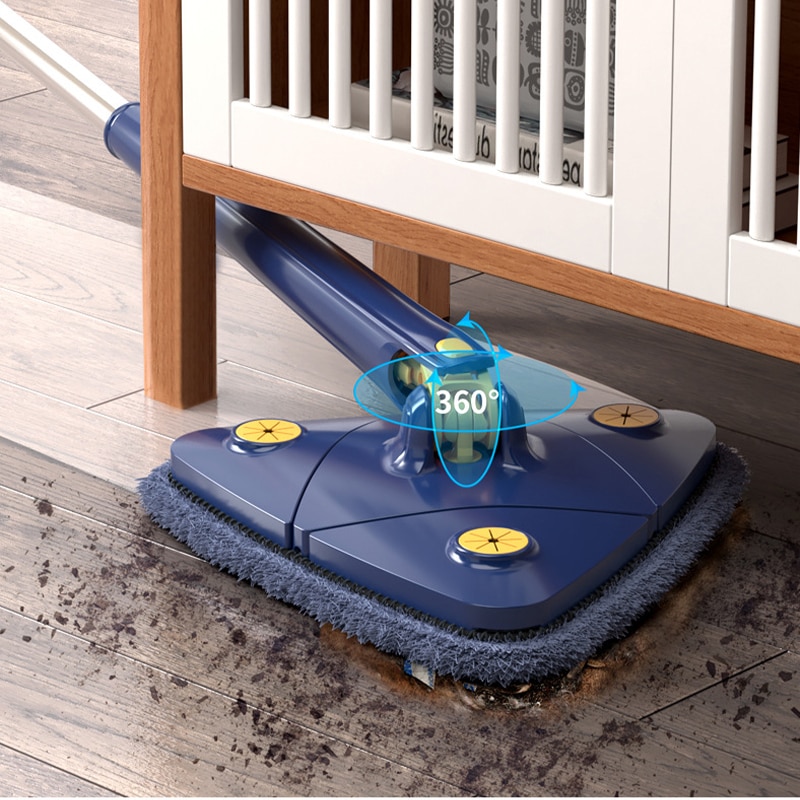 Telescopic Brush Tool for Versatility
One of the standout features of the Triangle 360 Cleaning Mop is its telescopic brush tool. With an extendable handle, you can easily reach high ceilings and corners without straining yourself. No more precariously balancing on step stools or ladders. This mop's telescopic design makes it effortless to access those out-of-reach spots, giving you a comprehensive clean from top to bottom.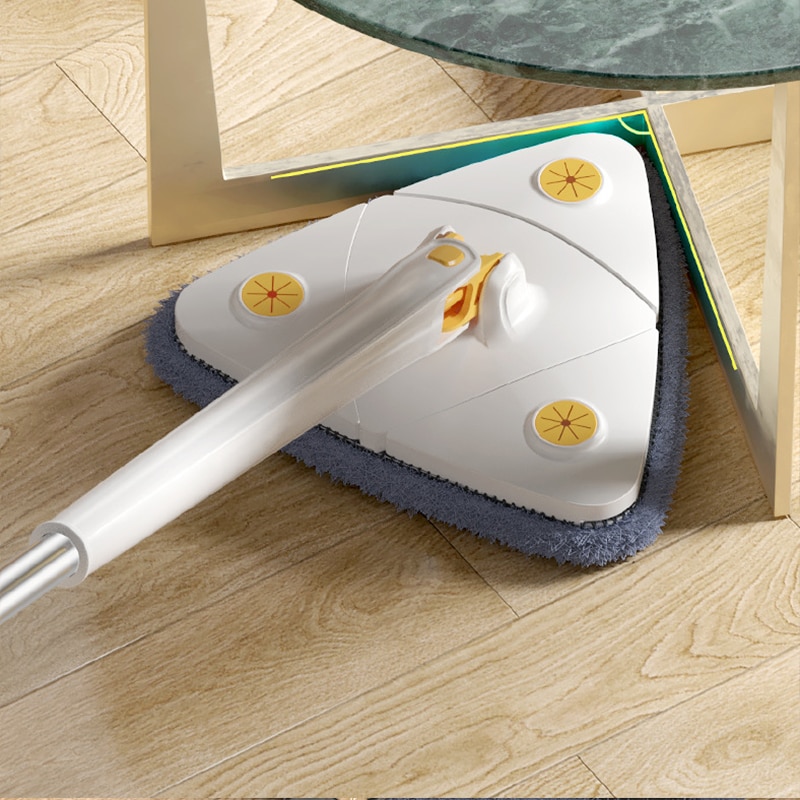 Efficient Self-Draining Design
The Triangle 360 Cleaning Mop isn't just about convenience; it's also designed for efficiency. Its self-draining mechanism ensures that excess water is expelled with each stroke, allowing you to clean without leaving streaks or puddles behind. This design not only makes your cleaning process faster but also ensures that your surfaces dry quickly and remain in top condition.
Quality and Durability for Your Home
Crafted with high-quality materials, this cleaning tool is built to last. The durable construction and robust design ensure that the Triangle 360 Cleaning Mop can withstand the rigors of regular use. Invest in this reliable cleaning companion and enjoy a cleaner, more pristine home with minimal effort. Make cleaning a breeze and experience the transformative power of the Triangle 360 Cleaning Mop for yourself.