Description
Auto Shoe Cover Dispenser Film: Transparent & Disposable
Introducing our Auto Shoe Cover Dispenser Film, the ultimate solution for maintaining cleanliness and hygiene effortlessly. Crafted with precision, these transparent and disposable shoe covers are designed to meet the demands of modern living, both in terms of convenience and practicality.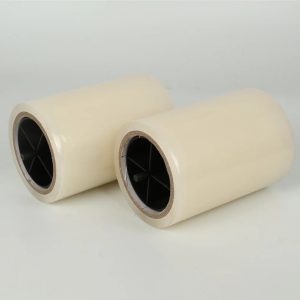 Key Features:
Hassle-Free Application: Our dispenser film boasts an adhesive surface that ensures an easy, fuss-free application to your footwear, allowing you to swiftly cover your shoes without any hassle.
Clarity with Transparency: The transparent design of these covers ensures that your shoes are still visible, making it a preferred choice for various professional settings where a polished appearance is essential.
Designed for Dispensers: Specifically tailored for compatibility with shoe cover dispenser machines, these films streamline the process of keeping your shoes protected and clean.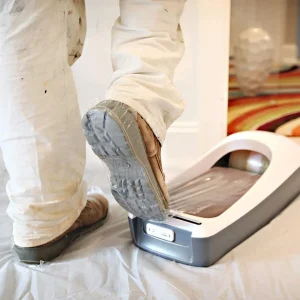 Quick Installation and Replacement: Installation and film roll replacement are effortlessly quick tasks. This guarantees a seamless and continuous experience without interruption.
Durable and Economical: Each roll of our dispenser film provides approximately 500 uses, promising an enduring solution that is not only cost-effective but also eco-friendly.
Elevate your cleanliness standards with our Auto Shoe Cover Dispenser Film, offering a blend of transparency, convenience, and long-lasting utility. Experience the benefits of easy application and effortless replacement as you maintain a spotless environment in style.