Description
Effortless Homemade Pasta Creations
Discover a world of culinary possibilities with the 19 Holes Kitchen Dough Press Ravioli Making Mold. This versatile kitchen tool empowers you to create perfect ravioli, dumplings, and more, right in the comfort of your home. Say goodbye to store-bought pasta, and embrace the satisfaction of crafting your own delicious, handmade creations.
Master the Art of Pasta-Making
With this DIY Maker Dumpling Pelmeni Mold, you'll effortlessly craft uniform, restaurant-quality pasta every time. The 19 holes provide a consistent size and shape, ensuring your pasta turns out beautifully. Whether you're a seasoned chef or a kitchen novice, this tool simplifies the art of pasta-making, making it accessible to all.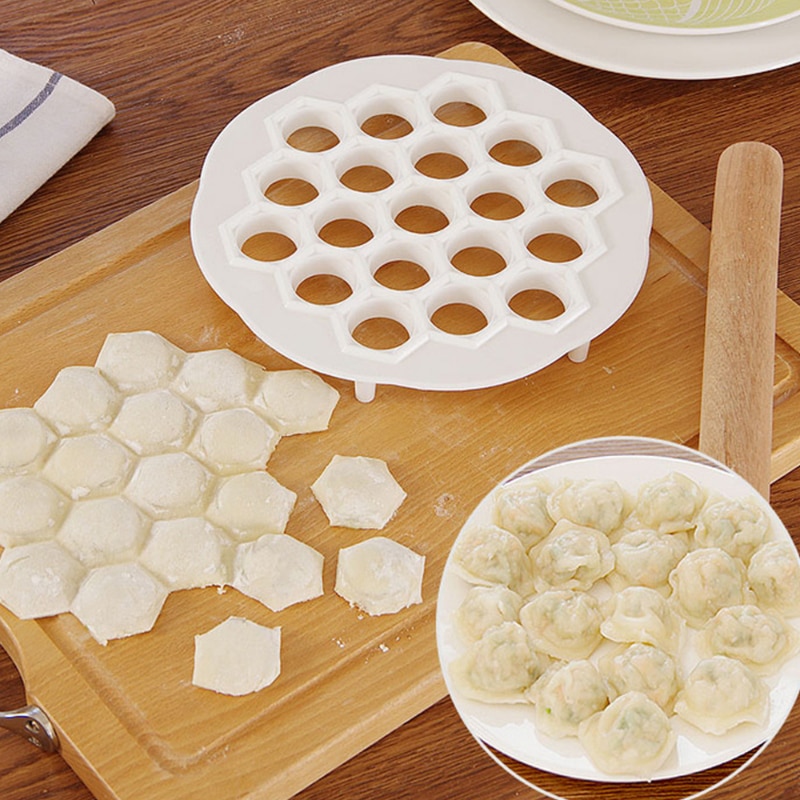 Customize Your Culinary Creations
The Pasta Form Mold is not limited to traditional pasta; it lets you explore your creativity. Experiment with various fillings, from classic ricotta and spinach to exotic ingredients like curry-spiced meats or sweet fruits. Create endless flavor combinations, and surprise your taste buds with each delightful bite.
Durable and Easy to Use
Crafted from high-quality materials, this Dumpling Mold Maker is designed to withstand the rigors of home cooking. Its user-friendly design ensures that making pasta is a breeze. From kneading the dough to sealing the edges, the process is straightforward and efficient. Elevate your cooking skills and impress your loved ones with delectable, homemade pasta dishes using the 19 Holes Kitchen Dough Press Ravioli Making Mold.