Description
Innovative Double-Sided PE Chopping Board
Are you tired of juggling multiple chopping boards while preparing your meals? Look no further! Our innovative Double-Sided PE Chopping Board is here to revolutionize your kitchen experience. This versatile kitchen tool is designed to make your food preparation tasks easier, safer, and more hygienic.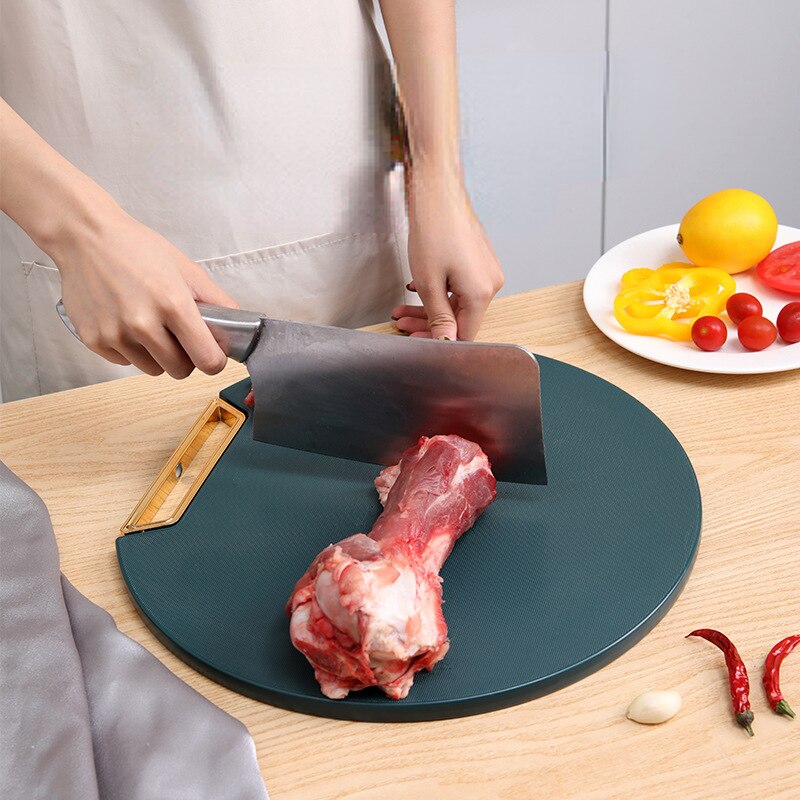 Double the Functionality
This chopping board offers not one but two sides for your convenience. One side is ideal for chopping raw ingredients like vegetables and meats, ensuring you keep your kitchen practices separate and safe. The other side is perfect for cooked food, reducing the risk of cross-contamination. This dual functionality saves you both time and counter space.
Non-Slip & Mildew-Proof
Our chopping board features a non-slip surface on both sides, ensuring stability while you work. No more worrying about the board sliding around as you chop. Additionally, it's made from high-quality PE material, which is not only mildew-proof but also easy to clean. Say goodbye to stubborn stains and odors that can linger on traditional chopping boards.
Convenient Hanging Design
To save you even more space, our Double-Sided PE Chopping Board comes with a built-in hanging hole. Simply hang it on a hook or store it vertically to keep your kitchen organized and clutter-free. This thoughtful design also allows for efficient air drying, reducing the risk of bacterial growth.