Description
Elevate Your Culinary Creations with Our Dumpling DIY Kit
Discover the art of homemade dumplings and pastries with our Dumpling DIY Kit: Effortless Ravioli & Jiaozi Maker. This versatile kitchen accessory is your key to culinary perfection, fitting seamlessly into the Kitchen, Dining, and bar categories.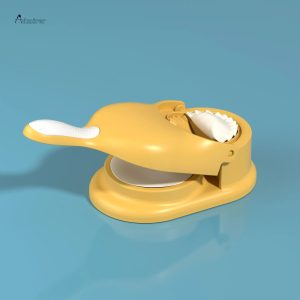 Designed for the bakeware aficionado, this manual labor-saving tool is purpose-built for Baking and pastry Tools, ensuring you achieve consistently outstanding results with every use. Bid farewell to the challenges of intricate folding and sealing; our kit simplifies the process, expertly molding and wrapping your dough for you.
This innovative kitchen gadget tool doesn't stop at efficiency
It's a culinary game-changer. The Dumpling DIY Kit offers both professional chefs and home cooks unparalleled convenience, making it a must-have among your kitchen accessories and tools.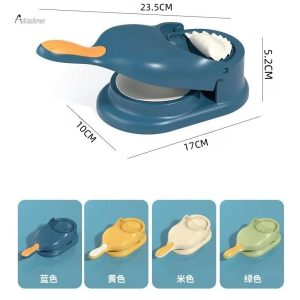 Unleash your creativity, experiment with various fillings, and craft mouthwatering dumplings with ease. Whether you're looking to save time or impress your guests, our Dumpling DIY Kit is your trusted companion, ensuring consistently perfect results every time.
Experience the joy of effortless dumpling and pastry making with our Dumpling DIY Kit:
Effortless Ravioli & Jiaozi Maker. Order today to upgrade your kitchen arsenal and embark on a culinary journey filled with delectable, homemade creations.😊