Description
Efficient Egg Storage Solution
Discover the ultimate solution for your egg storage needs with our Slide Type Egg Rack Storage Box. This innovative egg container shelf organizer is designed to make egg storage and retrieval a breeze. With its new automatic roll-down double-layer egg dispenser, you can keep your eggs fresh and organized while ensuring convenient access whenever you need them.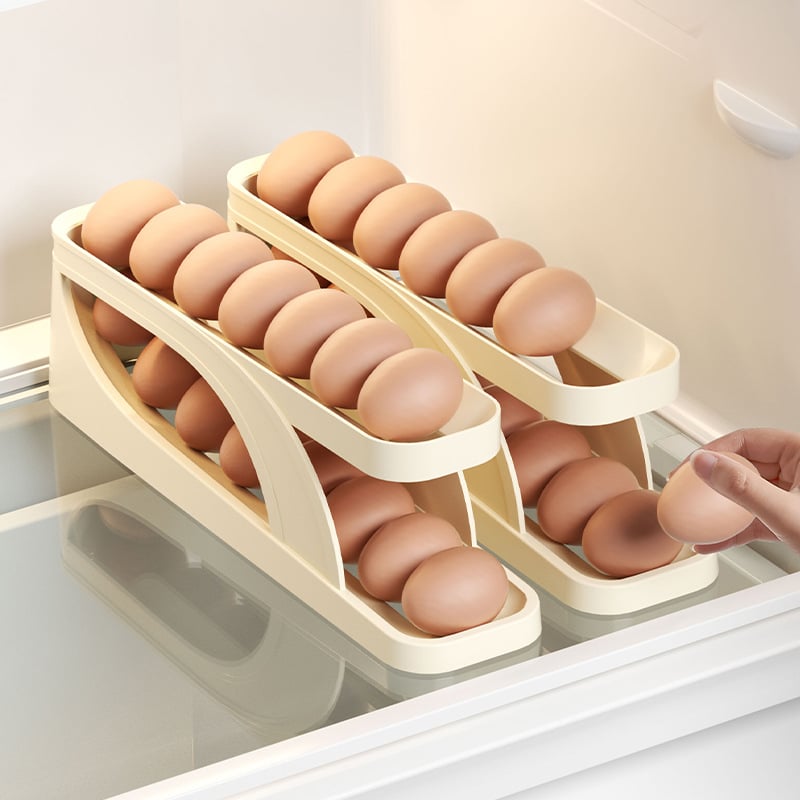 Smart Organization and Freshness
The Slide Type Egg Rack Storage Box is engineered for smart organization. Its double-layer design allows you to store a generous quantity of eggs while optimizing space in your refrigerator. The automatic roll-down feature ensures that the oldest eggs are always at the front, promoting a first-in, first-out usage system, which helps maintain egg freshness.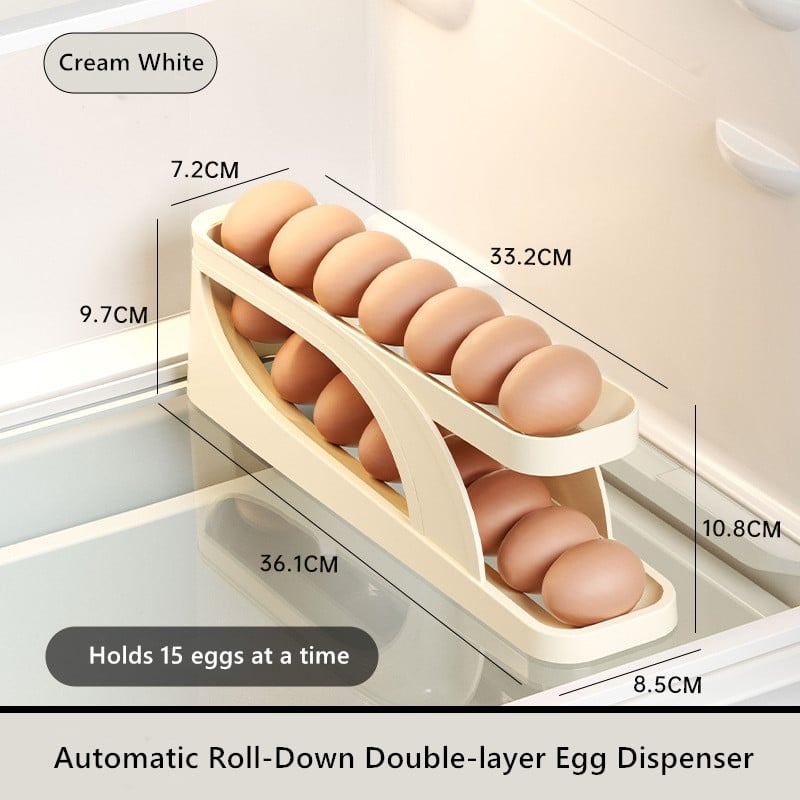 Convenient and Durable
Crafted from high-quality materials, this egg container shelf organizer is not only durable but also easy to clean and maintain. Its user-friendly design ensures that you can easily load and dispense eggs without the risk of breakage or mess. Say goodbye to awkward egg cartons and hello to a more efficient, convenient, and organized egg storage solution.
Simplify Your Kitchen Life
Incorporate the Slide Type Egg Rack Storage Box into your kitchen, and simplify your life. Whether you're a professional chef or a home cook, this egg dispenser will streamline your cooking process. Keep your eggs organized, fresh, and easily accessible with this essential kitchen accessory. Say goodbye to egg-related headaches and hello to a simpler, more efficient cooking experience.