Description
Effortless Breakfast with the Electric Egg Boiler
Are you tired of the morning rush, struggling to prepare a wholesome breakfast? Look no further than our Electric Egg Boiler, designed to simplify your mornings and provide you with a perfectly cooked meal. This automatic steamer is a mini breakfast machine that can cook up to 2 eggs at a time, making it an ideal addition to your kitchen for those busy mornings when you need a quick and nutritious meal.
Compact and Portable Design
The Electric Egg Boiler boasts a compact and portable design, making it perfect for individuals with limited kitchen space or those who are always on the go. Its sleek and modern appearance will complement any kitchen decor, and its small footprint ensures it won't take up valuable counter space. Whether you're a student in a dorm room, a professional in need of a quick breakfast at the office, or a traveler in a hotel room, this portable steamer is your breakfast companion.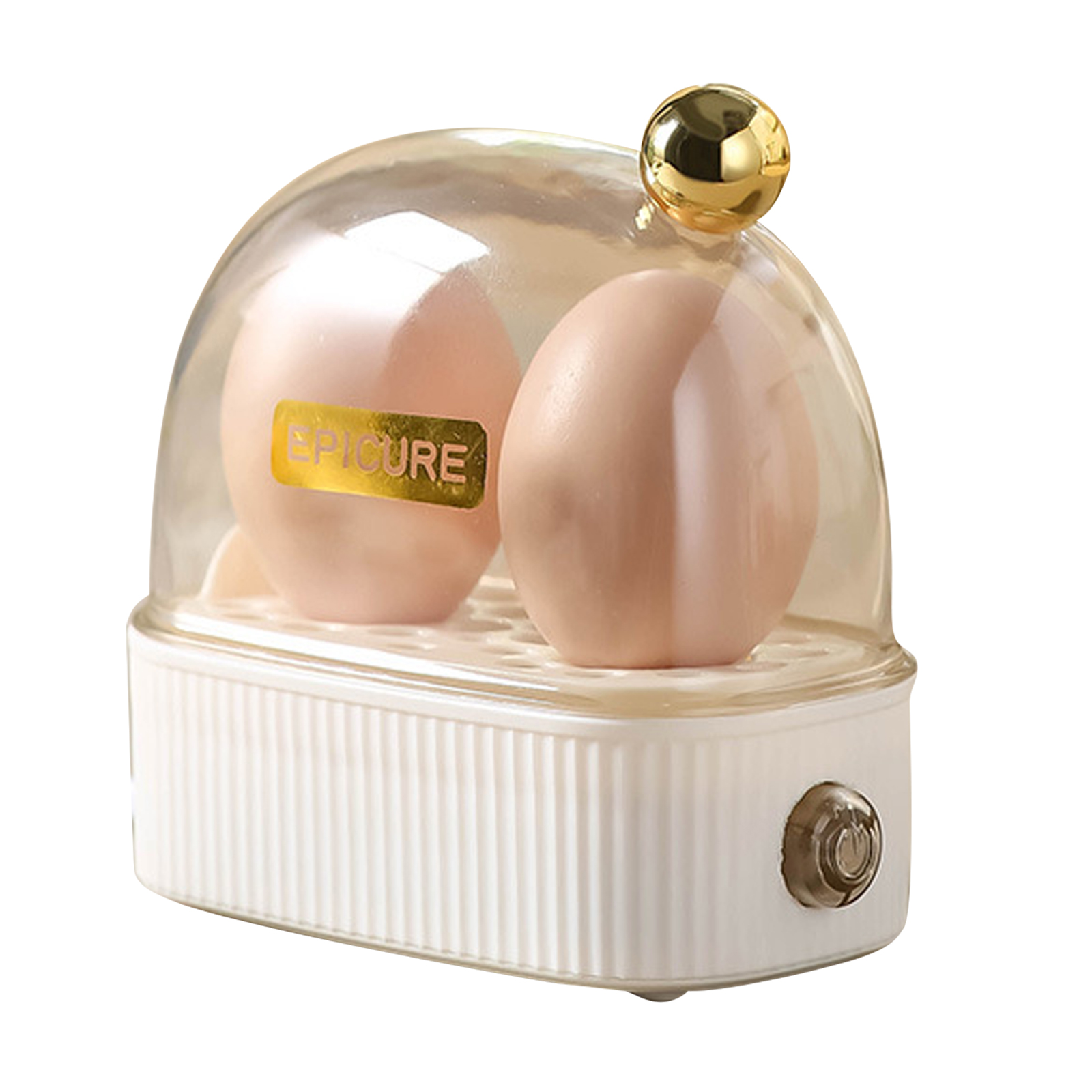 Automatic Power and Precision
Our Electric Egg Boiler is equipped with automatic power settings, ensuring that your eggs are cooked to perfection every time. With just the push of a button, you can enjoy soft, medium, or hard-boiled eggs, depending on your preference. The precision of this device eliminates the guesswork and the need for constant monitoring, allowing you to focus on other morning tasks while your eggs are being prepared.
Convenient and Efficient
Say goodbye to the hassle of boiling water and tending to a hot stove. The Electric Egg Boiler is not only convenient but also energy-efficient, saving you time and resources. Its automatic shut-off feature ensures that your eggs won't overcook, so you can enjoy a stress-free and delicious breakfast every day. Make your mornings easier and more enjoyable with the Electric Egg Boiler – the ultimate breakfast solution for busy individuals.