Description
Efficient Sink Organization
Maximize your kitchen's functionality with our Stainless Steel Adjustable Sink Dish Drain Rack. This versatile rack is designed to optimize sink space, making dish drying and organization a breeze. With its single-layer expandable design, you can adjust it to fit your sink perfectly, allowing you to dry dishes, utensils, and even fruits with ease.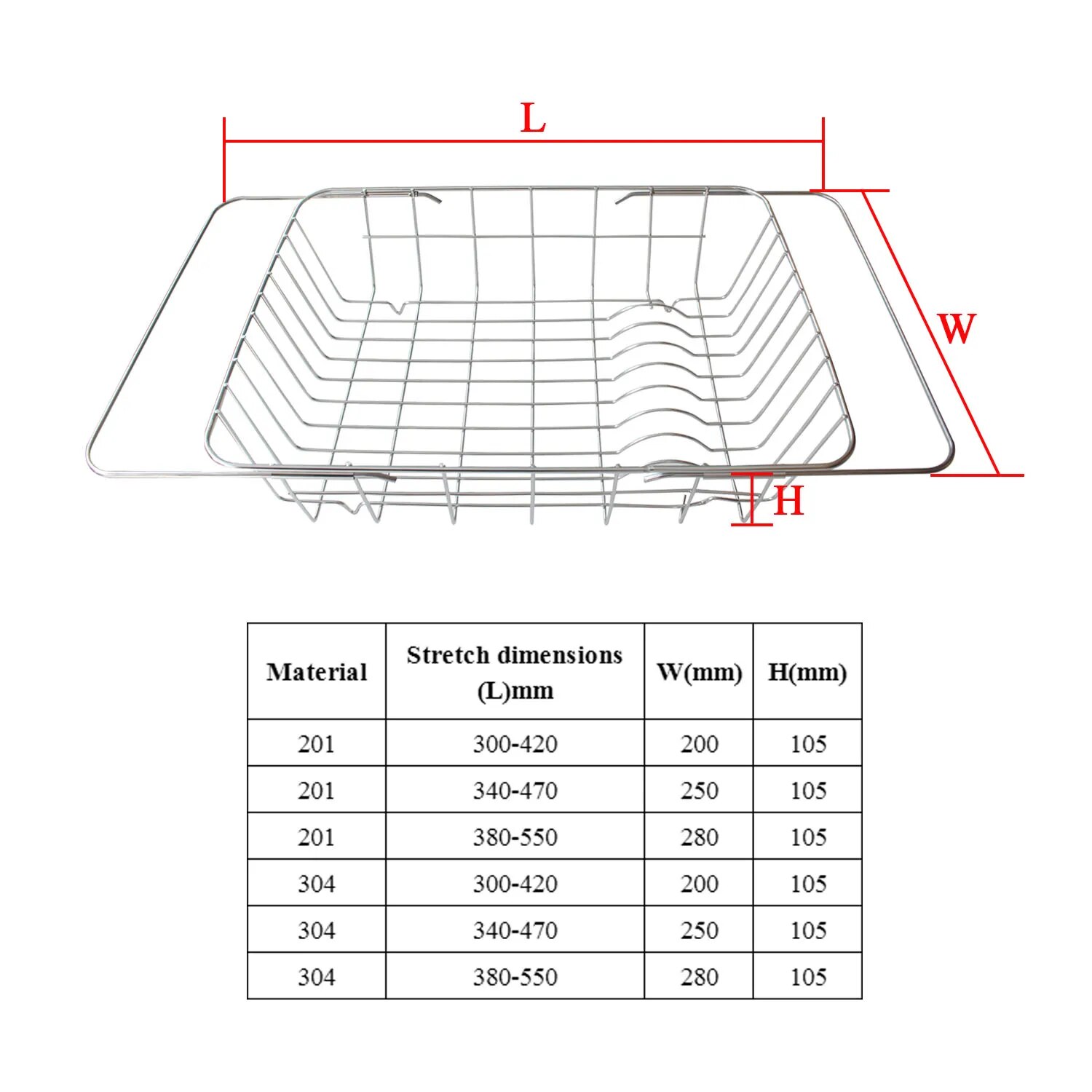 Durable Stainless Steel Construction
Crafted from high-quality stainless steel, this dish rack is not only durable but also rust-resistant. Its robust construction ensures longevity, making it a dependable addition to your kitchen. The sleek stainless steel finish complements any kitchen décor and is easy to clean, maintaining its shine even after heavy use.
Multi-Functional Kitchen Companion
This versatile rack is not limited to just dish drying. Its expandable design makes it a great fruit bowl drainer holder, keeping your fruits fresh and within reach. It also serves as a handy utensil organizer, keeping your kitchen tools within arm's reach for quick meal preparations. Its adaptability makes it an indispensable accessory for any kitchen.
Space-Saving and Stylish
Say goodbye to cluttered countertops and crowded sinks. The Stainless Steel Adjustable Sink Dish Drain Rack is a space-saving solution that enhances your kitchen's aesthetic. Its sleek and modern design elevates the look of your kitchen while keeping everything organized. Whether you have a small or large sink, this rack is designed to fit snugly, giving your kitchen a clean and polished appearance.