Description
Leaf-Shaped Suction Cup Soap Dish: Elevate Your Bathroom Experience
Enhance your bathroom organization and cleanliness with our Leaf-Shaped Suction Cup Soap Dish. This versatile soap holder is designed to streamline your daily routine while adding a touch of elegance to your bathroom decor.
Key Features:
Efficient Drainage Design:The leaf-shaped soap dish boasts an innovative drainage system, ensuring that your soap stays dry and lasts longer. Say goodbye to mushy soap bars and hello to lasting freshness.
Strong Suction Cup: The powerful suction cup securely attaches the soap dish to your bathroom tiles or glass, providing a reliable and stable platform for your soap.
Space-Saving Solution: With its sleek and compact design, this soap dish saves precious counter space, making it an ideal choice for smaller bathrooms.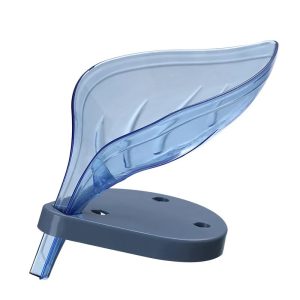 Durable and Easy to Clean: Crafted from high-quality materials, the soap dish is both durable and easy to clean, maintaining its sleek appearance with minimal effort.
Elegant Leaf Shape:The leaf-shaped design adds a touch of nature-inspired elegance to your bathroom, complementing various decor styles.
Multipurpose Use: This soap dish is not limited to holding soap; it can also be used for storing small bathroom accessories or as a minimalist yet charming decoration.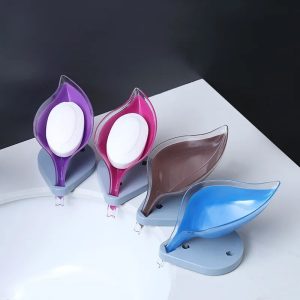 Upgrade your bathroom with the Leaf-Shaped Suction Cup Soap Dish, and enjoy a cleaner, more organized, and aesthetically pleasing space. Experience the perfect blend of style and functionality with this versatile bathroom accessory.**