Description
Elevate Your Kitchen Organization with Our Multi-Layer Home Dish Rack
Upgrade your kitchen organization game with our Multi-Layer Home Dish Rack, a perfect blend of functionality and style. Designed to streamline your daily culinary routines, this dish rack not only keeps your dishes and utensils tidy but also adds a touch of elegance to your kitchen decor.
Versatile Food Storage Containers for Everyday Use
These transparent plastic food storage containers are a practical addition to your kitchen, designed to simplify your food storage needs. Whether you're storing leftovers, meal prepping, or keeping snacks fresh, these containers are up to the task.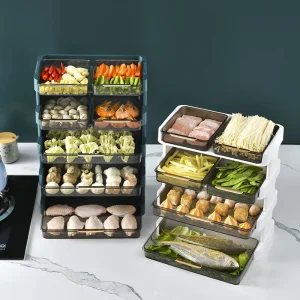 Effortless Organization:
Say goodbye to cluttered countertops and hello to a more organized kitchen. This multi-layer dish rack provides ample space for your plates, bowls, cups, and cutlery, allowing them to air dry efficiently. With multiple tiers, it accommodates your kitchen essentials, making cleanup a breeze.
Stylish Design:
Crafted with aesthetics in mind, our dish rack features a contemporary design that complements any kitchen decor. The sleek and modern look adds a touch of sophistication to your space, transforming your kitchen into a more inviting and stylish environment.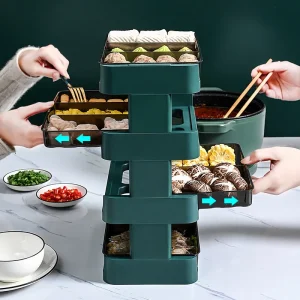 Please Note:
Your Feedback Matters: We value your feedback and strive to provide excellent service. If you're satisfied with your purchase and experience, please consider leaving a 5-star review. Your support is greatly appreciated.
Experience the convenience of a clutter-free kitchen with our Multi-Layer Home Dish Rack. Whether you're a passionate home cook or simply seeking a more organized space, this dish rack will exceed your expectations. Elevate your kitchen organization and style – order yours today and transform your daily routines.