Description
Elevate Your Beverage Experience with the Press-Type New Silicone Square Ice Mold
Introducing the Press-Type New Silicone Square Ice Mold – a must-have addition to your kitchen and bar toolkit that redefines the way you enjoy refreshing drinks. Crafted with precision and designed for convenience, this innovative ice cube tray is perfect for cocktail enthusiasts and anyone who appreciates a well-chilled beverage.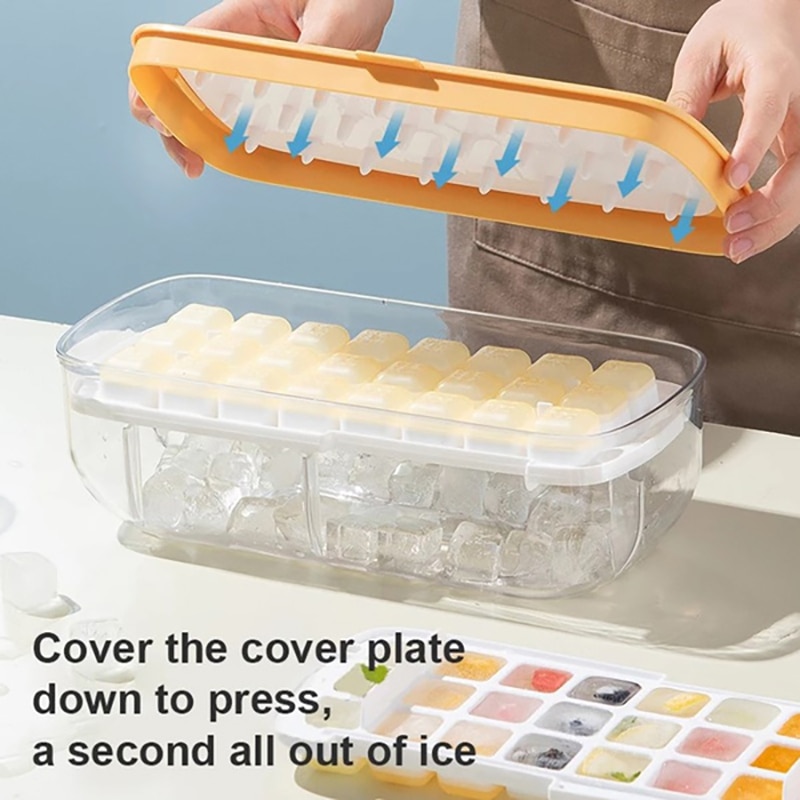 Unparalleled Quality and Functionality
Our ice cube tray is constructed from premium silicone material, ensuring both durability and flexibility. Made with BPA-free and premium plastic, it guarantees safety and quality. The ingenious double-layer design allows for easy creation of large-capacity ice cubes and convenient ice storage, making it a versatile addition to your kitchen arsenal.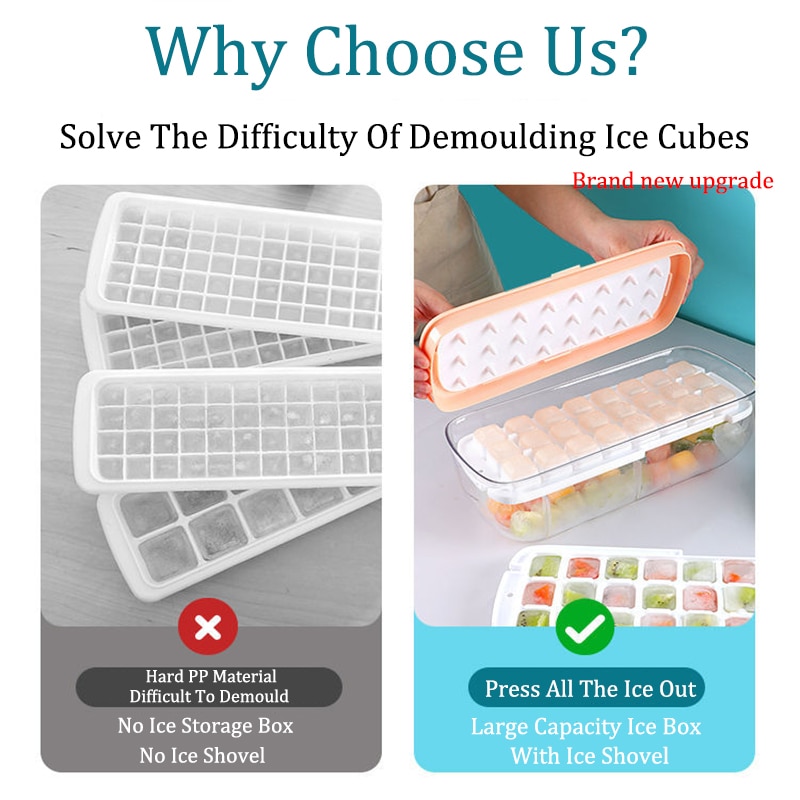 Effortless Ice Removal
Gone are the days of struggling to remove ice cubes from conventional trays. The soft rubber bottom combined with the pressing nail plate ensures hassle-free ice removal. Simply close the lid and apply a gentle press to release the ice quickly and effortlessly. This clever mechanism not only saves you time but also ensures perfectly shaped ice cubes every time.