Description
Innovative Silicone Handle Design
The cast iron scrubber with a silicone handle boasts a uniquely designed shape, carefully crafted with the golden ratio in mind. This thoughtful design provides an exceptional grip, allowing you to maintain control while scrubbing your cookware. The silicone handle also ensures your hand remains safe from the abrasive chainmail, preventing any discomfort or injuries. This innovation in ergonomics and functionality is set to elevate your kitchen cleaning experience to a new level of comfort and ease.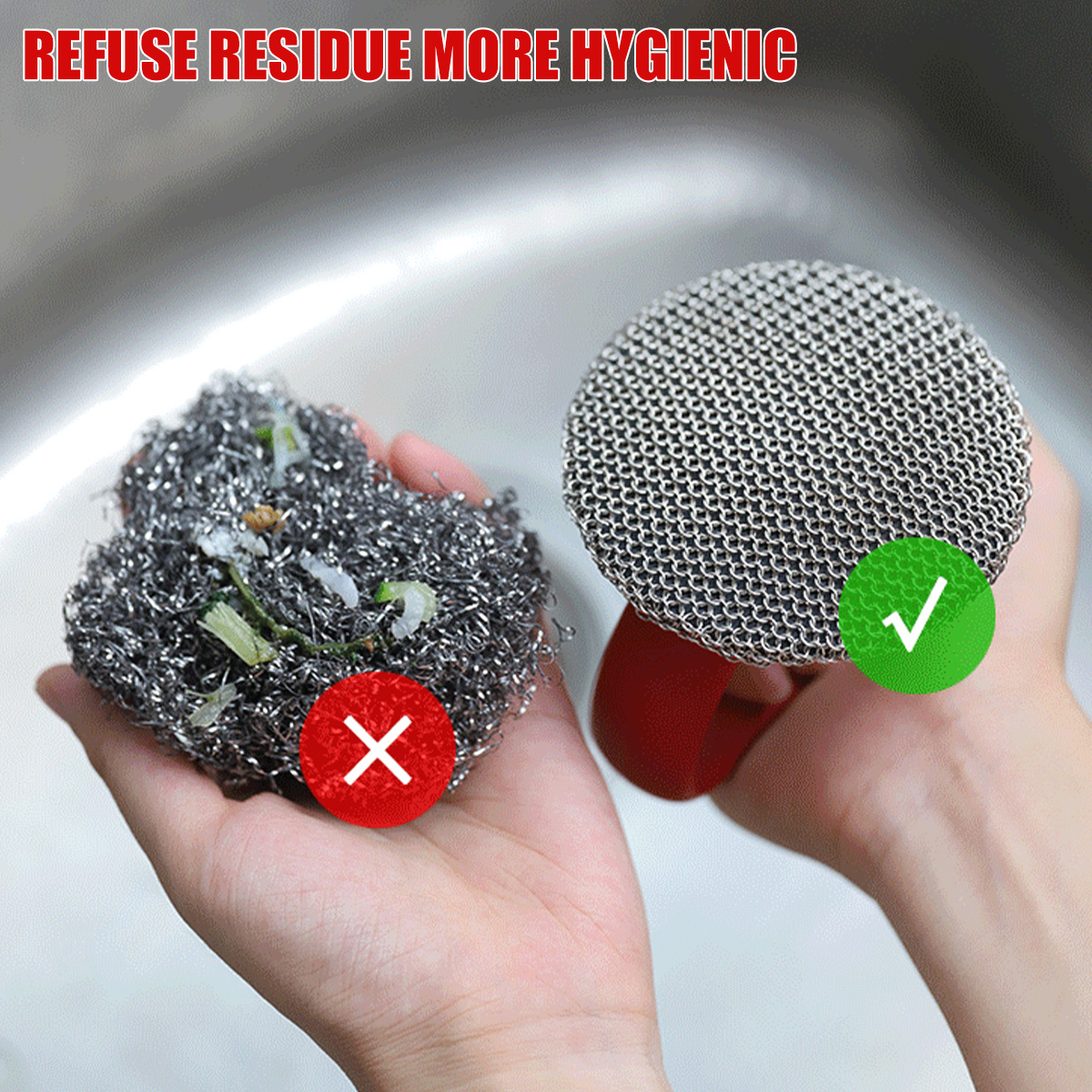 Versatile Chain Cleaning Brush
Say goodbye to the hassle of handling hot metal and oil residue when cleaning your cookware. This cast iron skillet scrubber is a versatile tool that excels at removing debris without harming the seasoning of your favorite pans. It's suitable for a wide range of kitchen essentials, including iron pans, cast iron skillets, grills, woks, burner pans, frying pans, carbon steel cookware, pizza stones, and pie pans.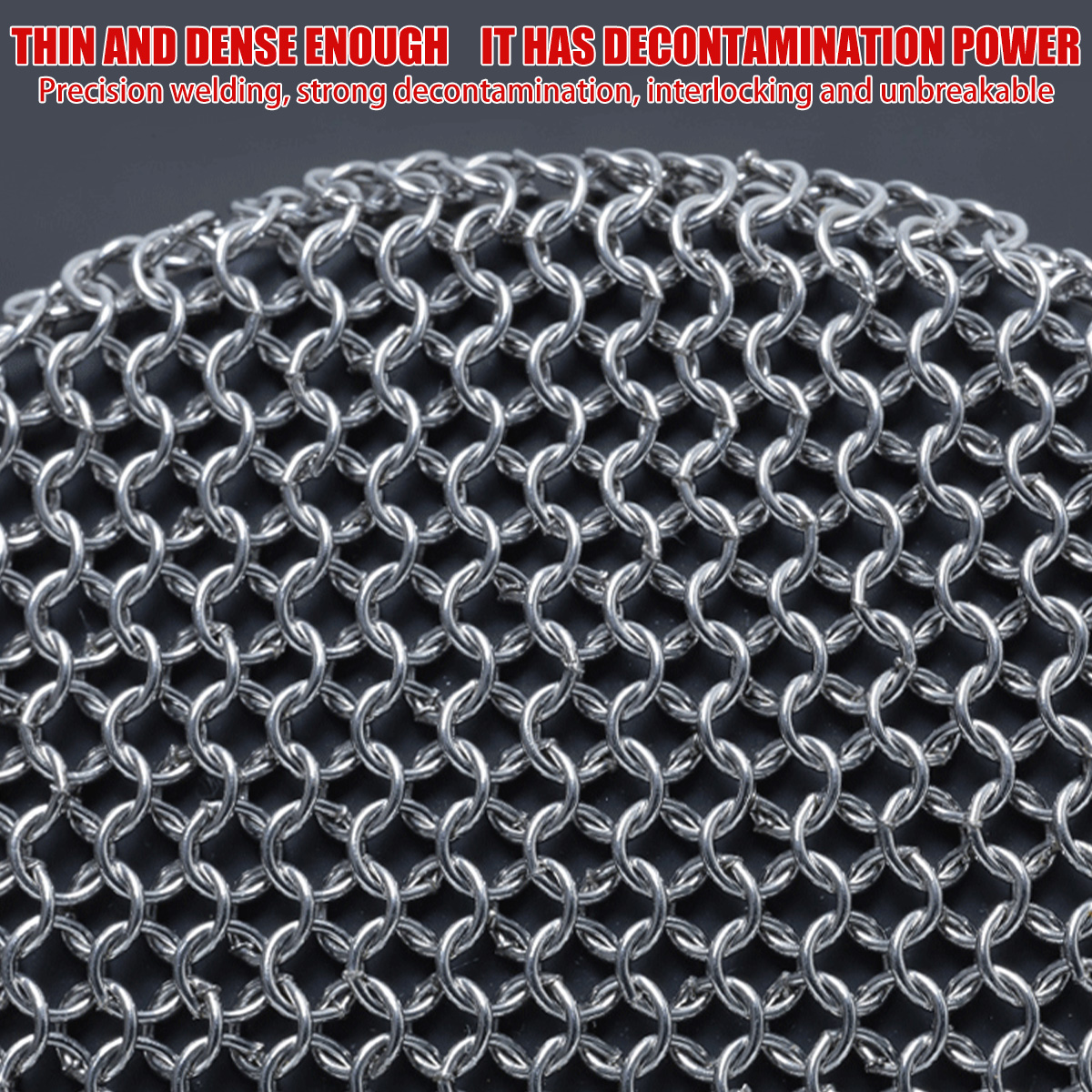 Robust Welded Stainless Steel Chain Mail
Durability is paramount when it comes to kitchen tools, and this cast iron chainmail scrubber delivers. Crafted from 316 stainless steel, the chainmail is expertly welded for exceptional strength and longevity. It won't crack, bend, or deteriorate even after years of rigorous use. Rest assured that this scrubber will remain in excellent condition, effectively tackling your cleaning tasks for a long time to come.
Effortless Cleaning Experience
Cleaning up your kitchenware becomes a breeze with this cast iron skillet scrubber. It streamlines the process, saving you both time and effort. After using it to clean your cookware, you'll find that it's just as easy to clean the scrubber itself. This ensures that it stays in optimal condition and ready for your next culinary adventure.