Description
Efficient Oil Management with Stainless Steel Household Oil Filter Pot
Upgrade your kitchen with our Stainless Steel Household Oil Filter Pot, a versatile and essential addition to your cooking tools collection. This multifunctional kitchen accessory combines convenience and durability, making it easier than ever to manage your cooking oils and maintain a clean, efficient kitchen.

Premium Stainless Steel Construction
Crafted from high-quality stainless steel, this Oil Filter Pot ensures long-lasting performance and easy maintenance. Its robust construction not only withstands the rigors of daily cooking but also resists stains, odors, and corrosion. The sleek and timeless design complements any kitchen decor, making it a stylish and functional addition to your culinary workspace.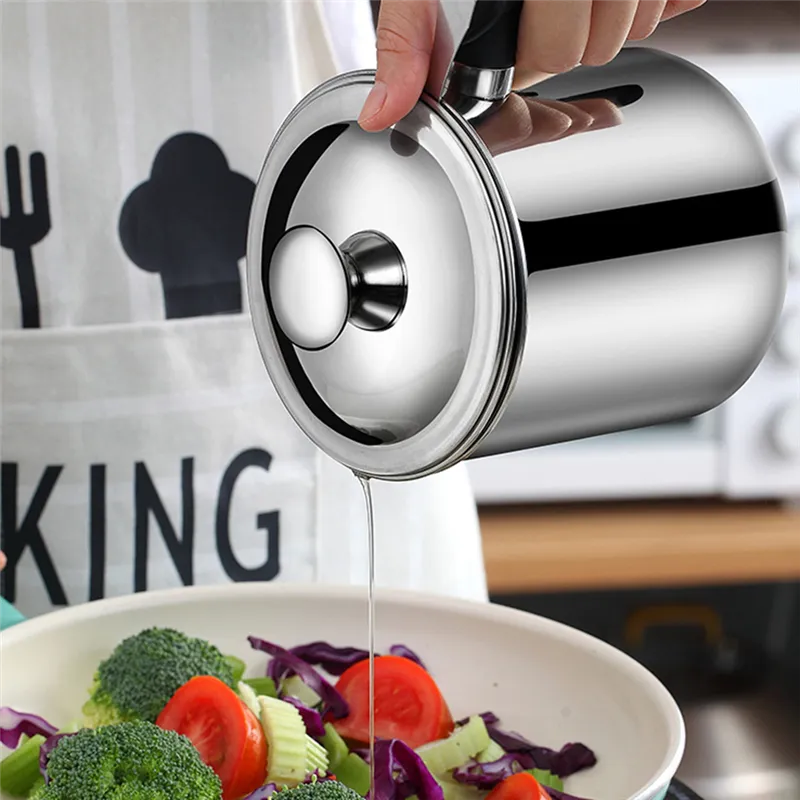 Large Capacity for Convenient Storage
Say goodbye to messy oil bottles and messy countertops. Our Oil Filter Pot boasts a generous capacity, allowing you to store and filter large quantities of cooking oil effortlessly. Its convenient handle and spout design make pouring and transferring oil a breeze, while the tightly sealed lid ensures your oil remains fresh and free from contaminants.
Versatile Cooking Companion
Whether you're deep-frying, sautéing, or simply need a storage solution for your cooking oils, this pot has got you covered. The integrated lard strainer helps you separate solids from liquids, ensuring that your oil stays in optimal condition. It's an indispensable tool for anyone looking to enhance their cooking experience and maintain a clean and organized kitchen.