Description
Versatile Rotated Kitchen Hook Rack: Multi-Use Wall Holder
Maximize Your Kitchen Space
Introducing our versatile Rotated Kitchen Hook Rack, the ultimate solution for optimizing your kitchen's functionality and organization. This ingenious wall-mounted holder is designed to streamline your kitchen space, making it easier than ever to keep your utensils, tools, and accessories within reach while decluttering your countertops.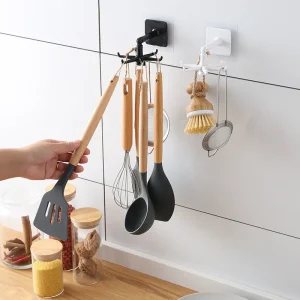 Multi-Functional Design
With its smart rotating hooks, this rack offers unparalleled versatility. Use it to hang everything from cooking utensils, pots, and pans to oven mitts, aprons, and even small kitchen gadgets. Its multi-use design adapts to your needs, providing a convenient and stylish storage solution for all your kitchen essentials.
Space-Saving Efficiency
Say goodbye to cluttered kitchen drawers and crowded countertops. Our Rotated Kitchen Hook Rack efficiently utilizes your wall space, freeing up valuable room for meal preparation and creating an organized, tidy kitchen environment. It's the perfect addition for both small and large kitchens alike.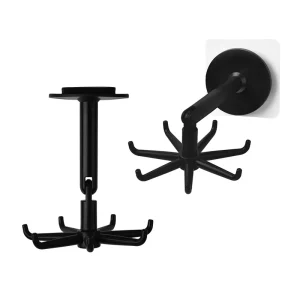 Easy Installation
Installing the Rotated Kitchen Hook Rack is a breeze. With the included mounting hardware and clear instructions, you can have it securely attached to your kitchen wall in no time. It's a hassle-free solution that will instantly transform your cooking space.
Upgrade your kitchen organization with the Versatile Rotated Kitchen Hook Rack today and experience the convenience of a clutter-free, well-organized culinary haven. Say goodbye to kitchen chaos and hello to a more efficient, stylish,Versatile Rotated Kitchen Hook Rack.