Description
Versatile Stainless Steel Crinkle Cut Slicer
When it comes to kitchen gadgets, versatility is a quality highly sought after by home chefs and cooking enthusiasts. The Versatile Stainless Steel Crinkle Cut Slicer is a true kitchen essential that opens up a world of culinary possibilities. With its innovative design and sharp stainless steel blades, this slicer allows you to effortlessly create crinkle-cut slices of potatoes for perfect homemade potato chips. But its utility doesn't stop there; it's equally adept at handling dough for decorative pie crusts and slicing a variety of vegetables, adding a touch of flair to your culinary creations.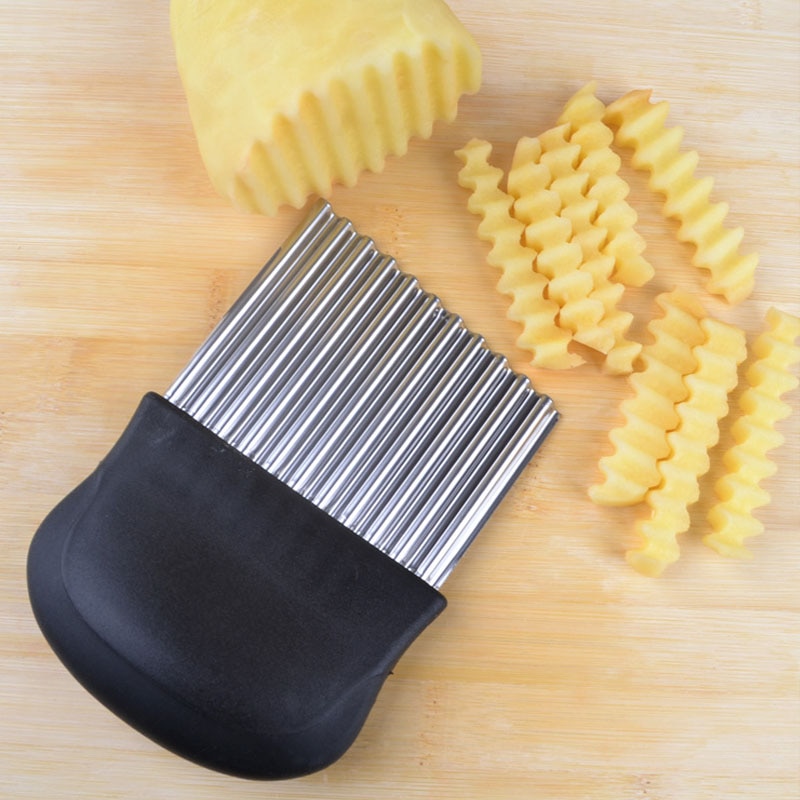 Effortless Crinkle-Cutting for Homemade Delights
Say goodbye to store-bought potato chips laden with preservatives and hello to the joy of crafting your own crispy, flavorful chips. The Versatile Stainless Steel Crinkle Cut Slicer makes crinkle-cutting potatoes a breeze, ensuring uniform slices every time. These slices are not only ideal for chips but also for enhancing the presentation of salads, sandwiches, and garnishes. With minimal effort, you can achieve professional-quality crinkle cuts that elevate your dishes to a new level.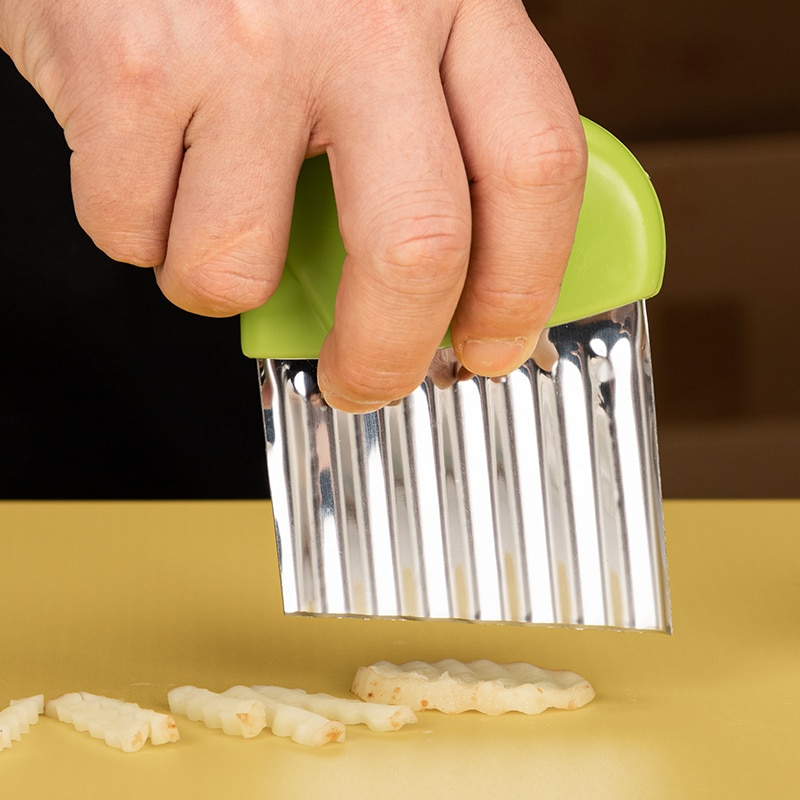 Perfect for Dough and Decorative Pie Crusts
If you're a fan of baking and pastry, this slicer has another trick up its sleeve. Use it to create decorative patterns on your pie crusts and pastries effortlessly. The crinkle-cut design adds an appealing touch to your sweet and savory creations, making them look as delightful as they taste. Whether you're preparing a quiche, a fruit tart, or savory hand pies, this slicer helps you achieve bakery-quality results at home.
Versatile Vegetable Slicing for Culinary Creativity
Beyond potatoes and dough, this stainless steel slicer proves its worth in everyday meal prep. It can handle a wide range of vegetables, from carrots and cucumbers to zucchinis and more. The crinkle-cut slices not only add a unique texture to your dishes but also make them visually appealing. Whether you're making salads, stir-fries, or garnishes, this slicer is your go-to tool for adding a creative twist to your vegetable dishes. Unlock your culinary creativity with the Versatile Stainless Steel Crinkle Cut Slicer.