Description
Vegetable Cutting Artifact
In the modern kitchen, efficiency and versatility are key, and the Vegetable Cutting Artifact is here to revolutionize your cooking experience. Say goodbye to the hassle of using multiple tools for chopping, slicing, grating, and shredding vegetables, meat, or potatoes. This multi-function roller shredder is designed to streamline your food preparation process, making it an indispensable tool for every household.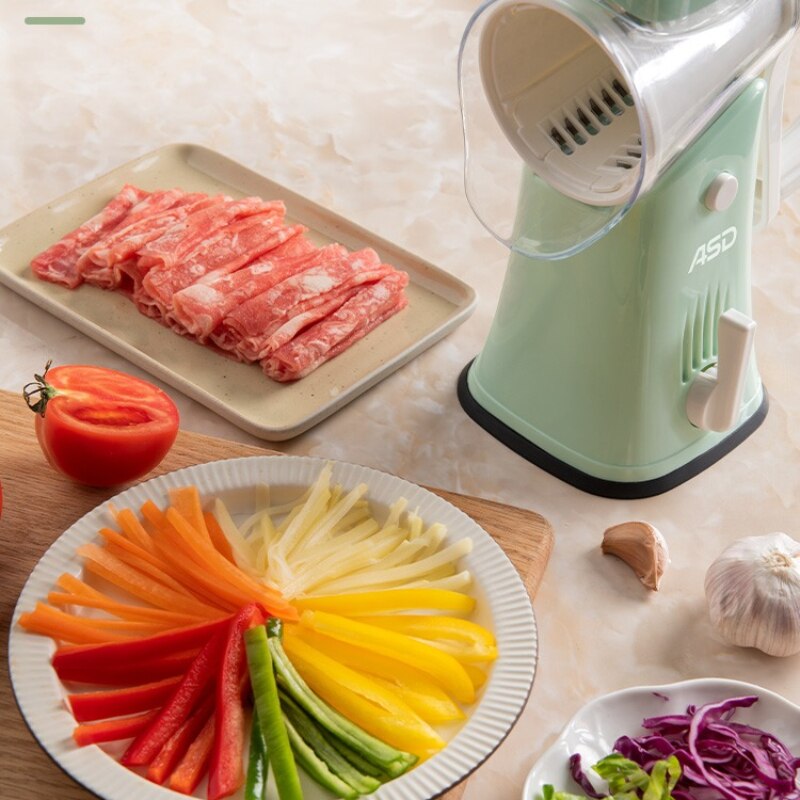 Unmatched Versatility for Your Culinary Creations
The Vegetable Cutting Artifact is a true all-in-one kitchen gadget. With its various interchangeable blades, it effortlessly handles a wide range of tasks. Whether you're looking to create finely shredded vegetables for a salad, make thin slices of meat for stir-frying, or grate potatoes for a crispy hash brown breakfast, this tool has you covered. Its versatility allows you to unleash your culinary creativity and explore new recipes with ease.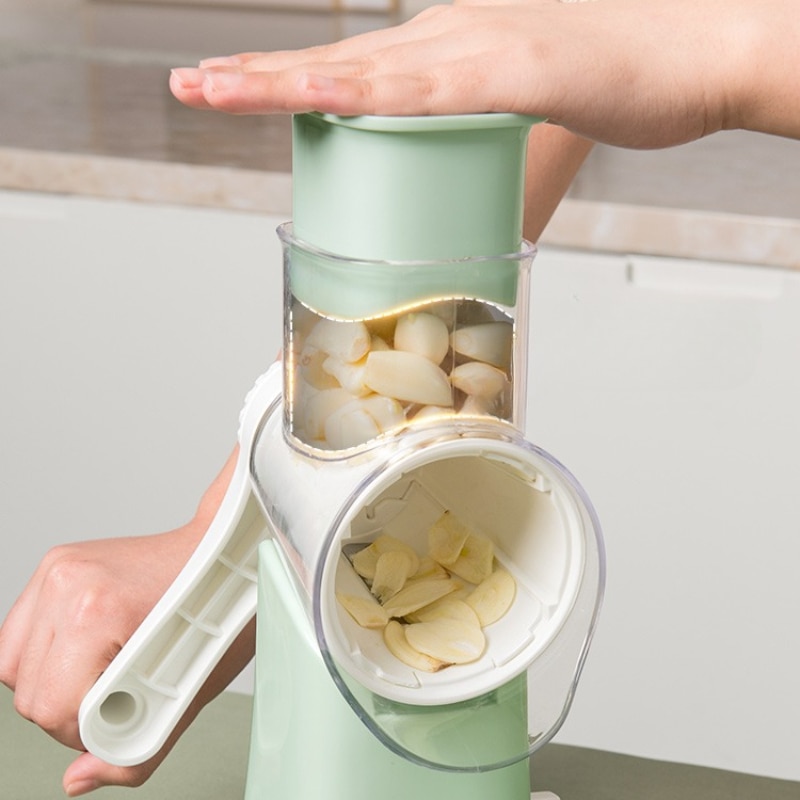 Precision and Safety in Every Slice
Crafted with precision and safety in mind, this kitchen marvel ensures that your fingers stay far away from sharp blades. Its ergonomic design provides a secure grip, reducing the risk of accidents during use. The stainless steel blades are not only durable but also easy to clean, making post-cooking cleanup a breeze. This means you can spend less time on chores and more time savoring your delicious creations.
A Must-Have for Every Home Chef
Whether you're a seasoned chef or a home cook looking to simplify your kitchen routines, the Vegetable Cutting Artifact is the tool you've been waiting for. It's the perfect addition to any kitchen, allowing you to effortlessly prepare meals that are not only delicious but also visually appealing. From salads to stir-fries, casseroles to potato dishes, this multi-function roller shredder will quickly become your go-to kitchen companion. Say hello to a new era of culinary convenience with the Vegetable Cutting Artifact.